It Started With Our Passion - Pureness for good
Crumps' Naturals Humble Beginnings
An Idea for a New Kind of Pet Treat 2006
Joe and Margot Crump settled in Caledon Ontario with their four kids and their dog Alice.  As life long dog lovers, they were frustrated by the lack of single-ingredient dog treats on the market in Canada, so in 2006 they launched Crumps' Naturals from their garage.
Photo: Joe and Margot and their dog Alice
With nutritional issues as one of the main challenges facing the future of companion animal health, superior nutrition is expected to play a key role in helping pets face lifestyle challenges, similar to those facing pet parents.

Developing products with limited, clean, and minimally processed ingredients, is our commitment to you and your pet.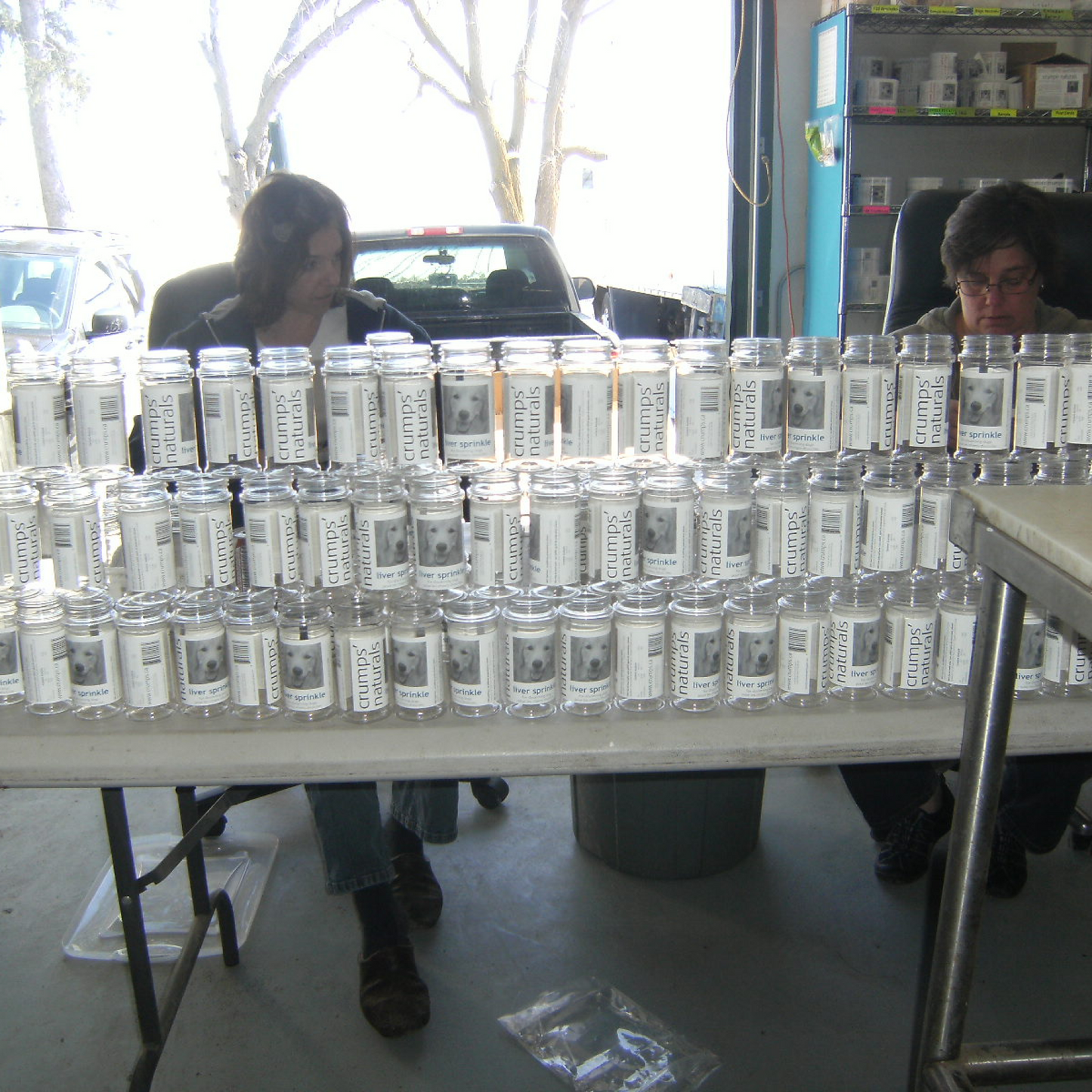 The First Crumps' Headquarters 2007
A country garage is converted into a 400 square foot "kitchen". Margot and Sharon, a friend from high school, fill bottles with liver sprinkles and use a home iron to seal the tops!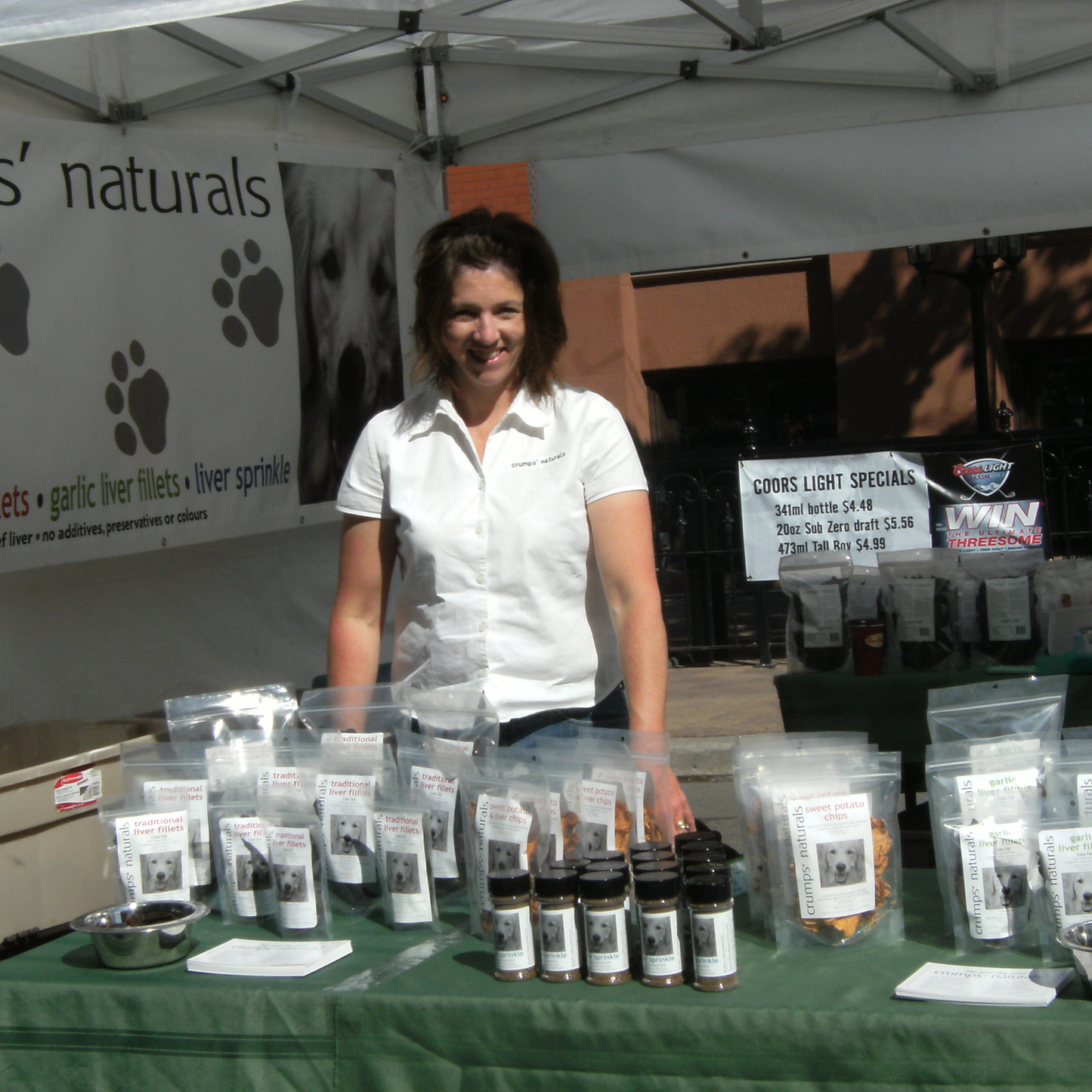 Spreading the word 2008
Margot and Joe start attending consumer shows in the Toronto area introducing dogs to their three products: Beef Liver Fillets, with or without garlic and Beef Liver Sprinkles.
Photo: Margot at "Woofstock", Toronto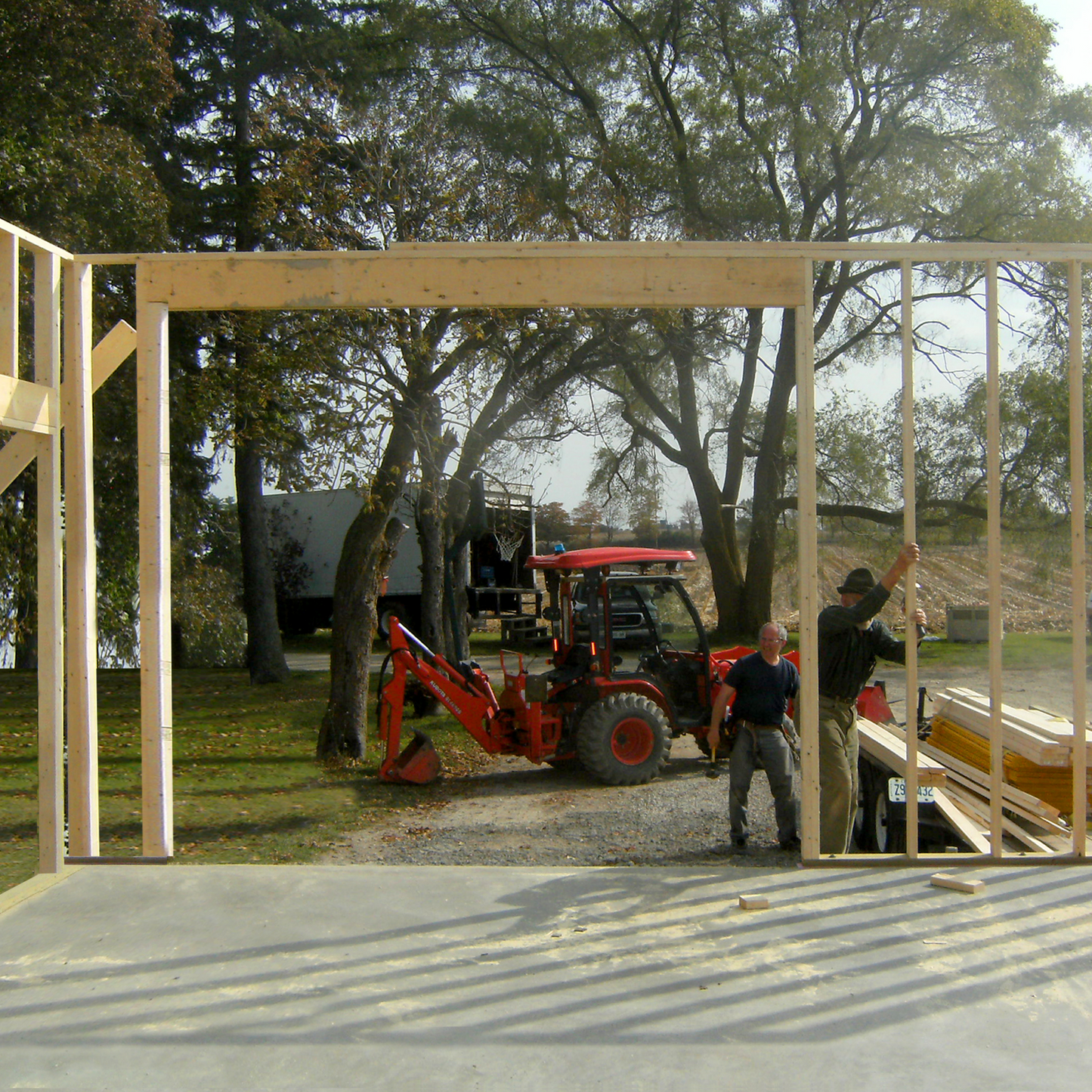 Time to Expand! 2009
Joe and eldest son, Jacob, build an additional 500 square feet of space to the garage to accommodate the growing orders.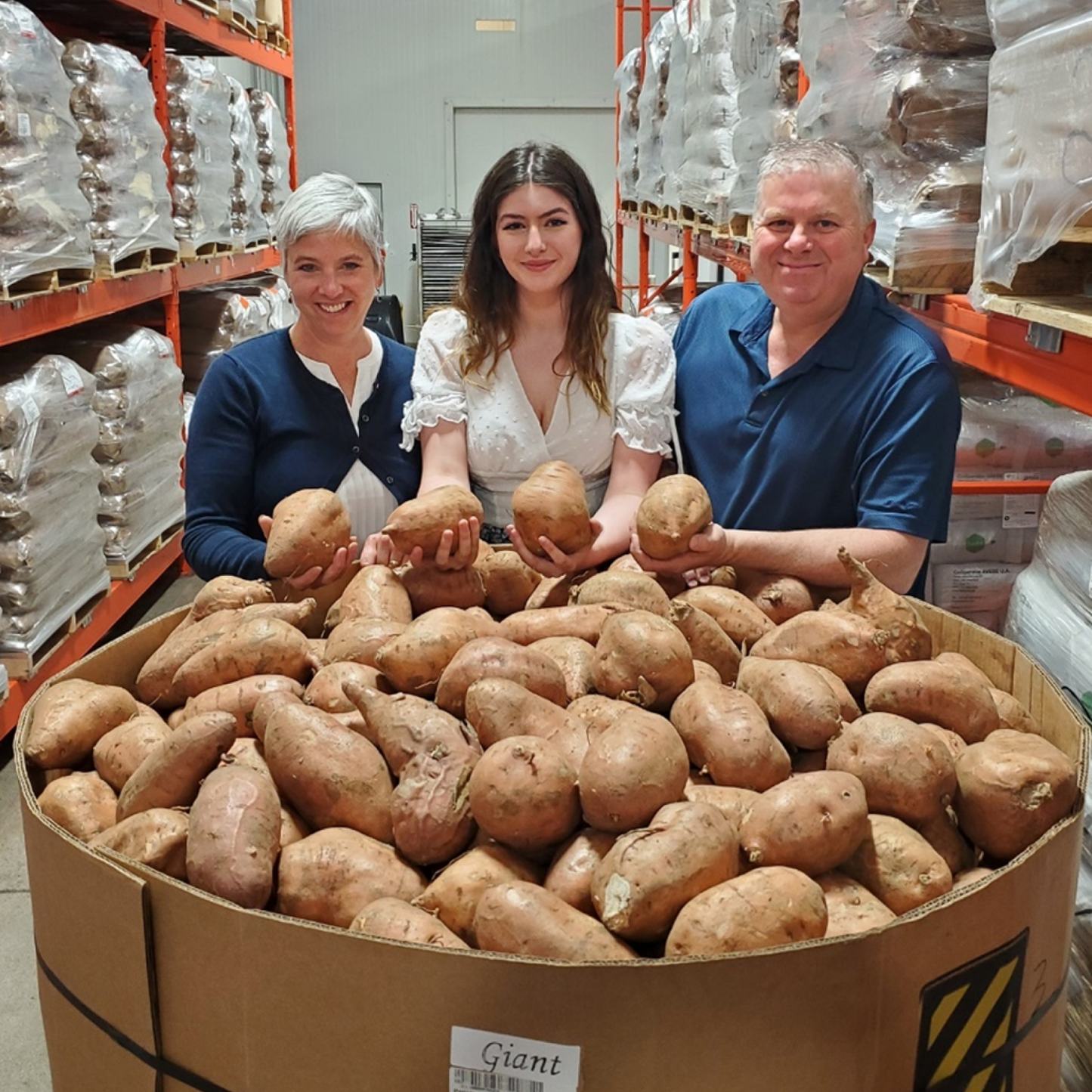 Who knew Dogs liked Sweet Potatoes 2010
Sweet Potato Chews are born, a Crumps' signature product. Trials begin with a wall mounted sweet potato slicer in the garage.
Photo: Margot and Joe and their daughter Lily, in front of a typical tote of sweet potatoes.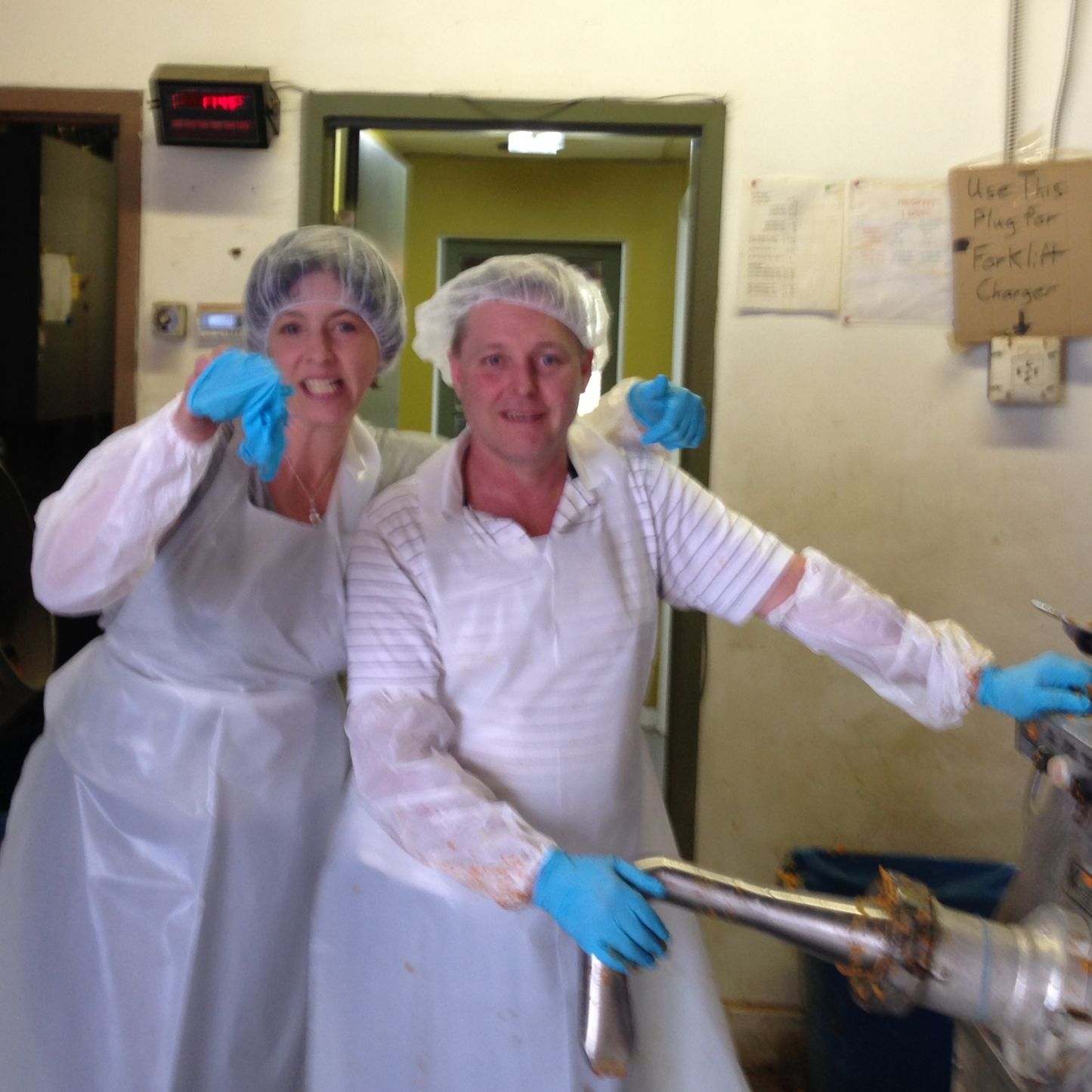 Crumps' First Commercial Location 2010-11
Leaving behind its humble beginnings, the company moves to a 6000 square foot facility in Caledon and twenty-eight are added to the team.
Photo: Margot and Mike running prototypes for Crumps' first Sweet Potato Strips.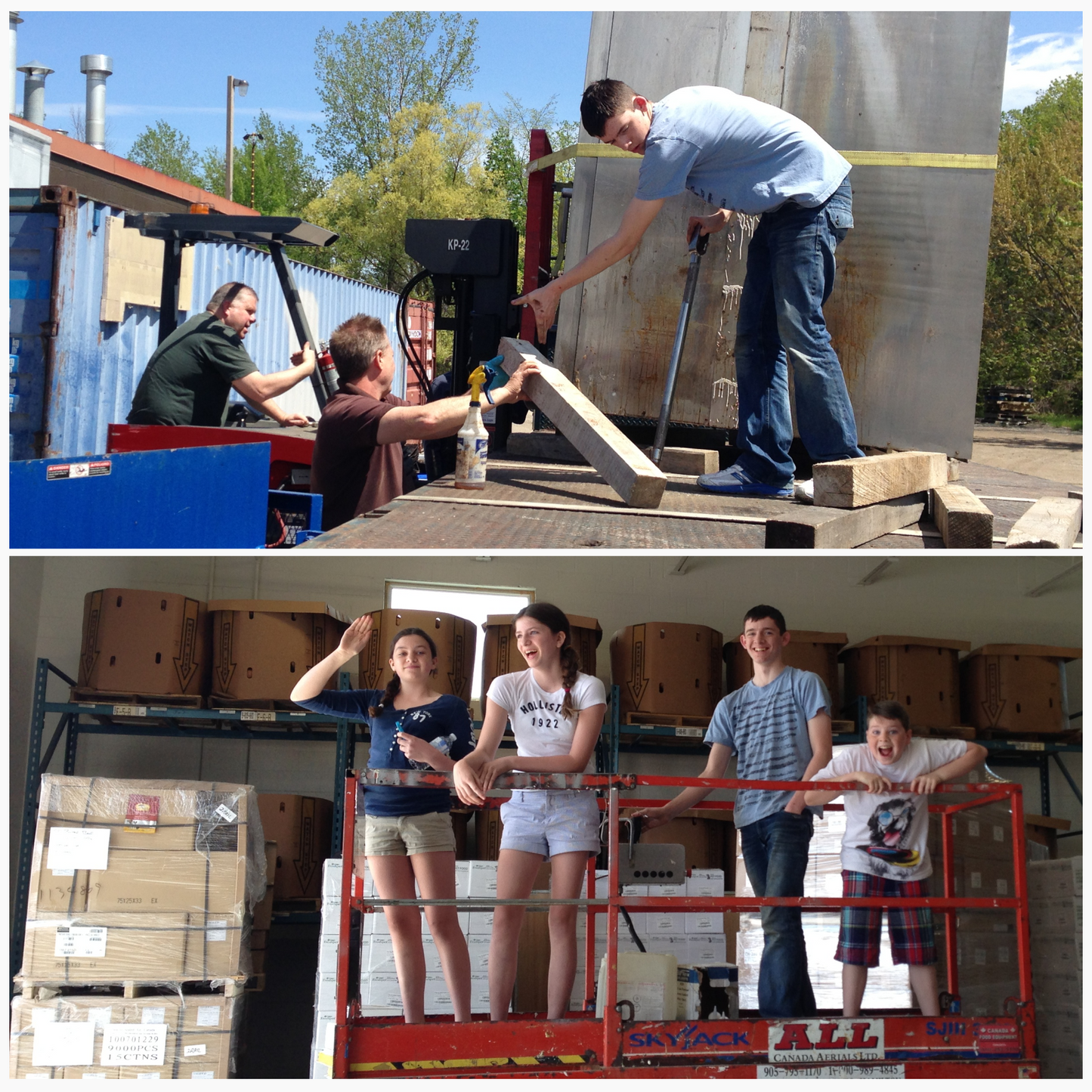 Moving to the Big City 2013
An exciting time moving all equipment and getting settled in a new food grade plant in Brampton
Top: Joe, Mike and Jacob moving one of our ovens from the Caledon to the Brampton plant.
Bottom: Joe and Margot's kids: Holly, Lily, Jacob and Sam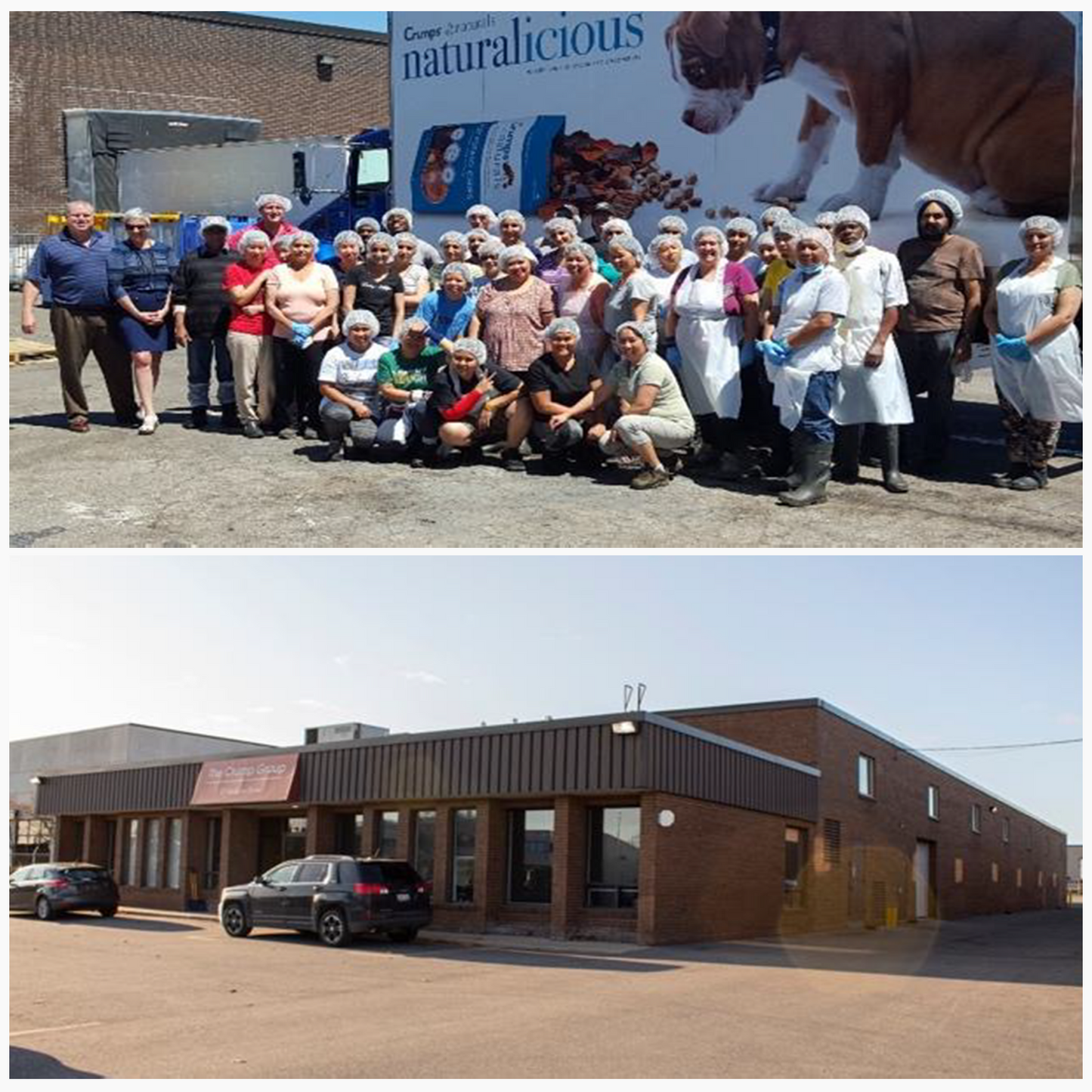 Joe and Margot with the original team at the new Brampton facility 2013
Photo: Joe and Margot with the original team.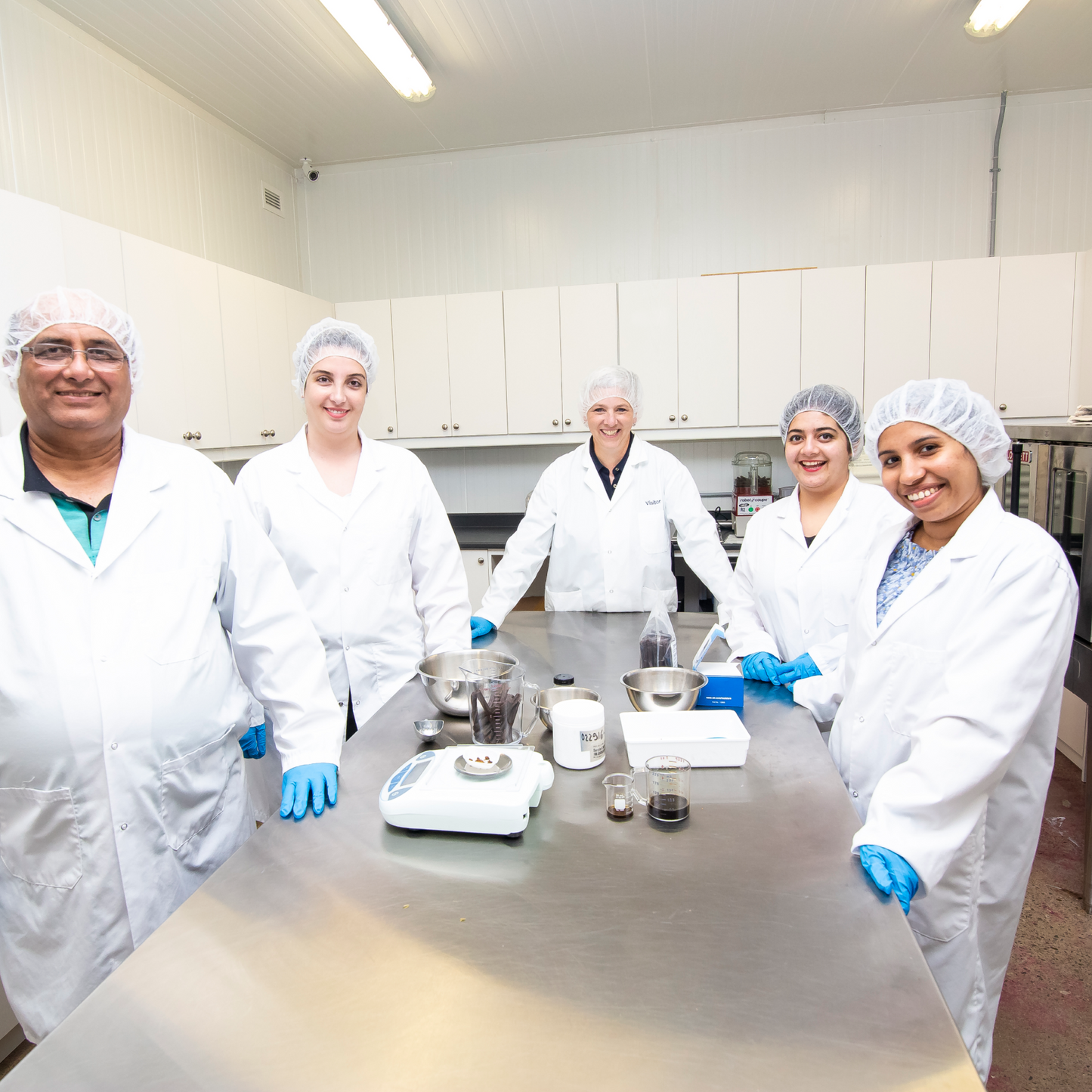 Quality Control becomes a mainstay at Crumps' Naturals 2014
Food Safety is our #1 priority and we are committed to continuous improvement.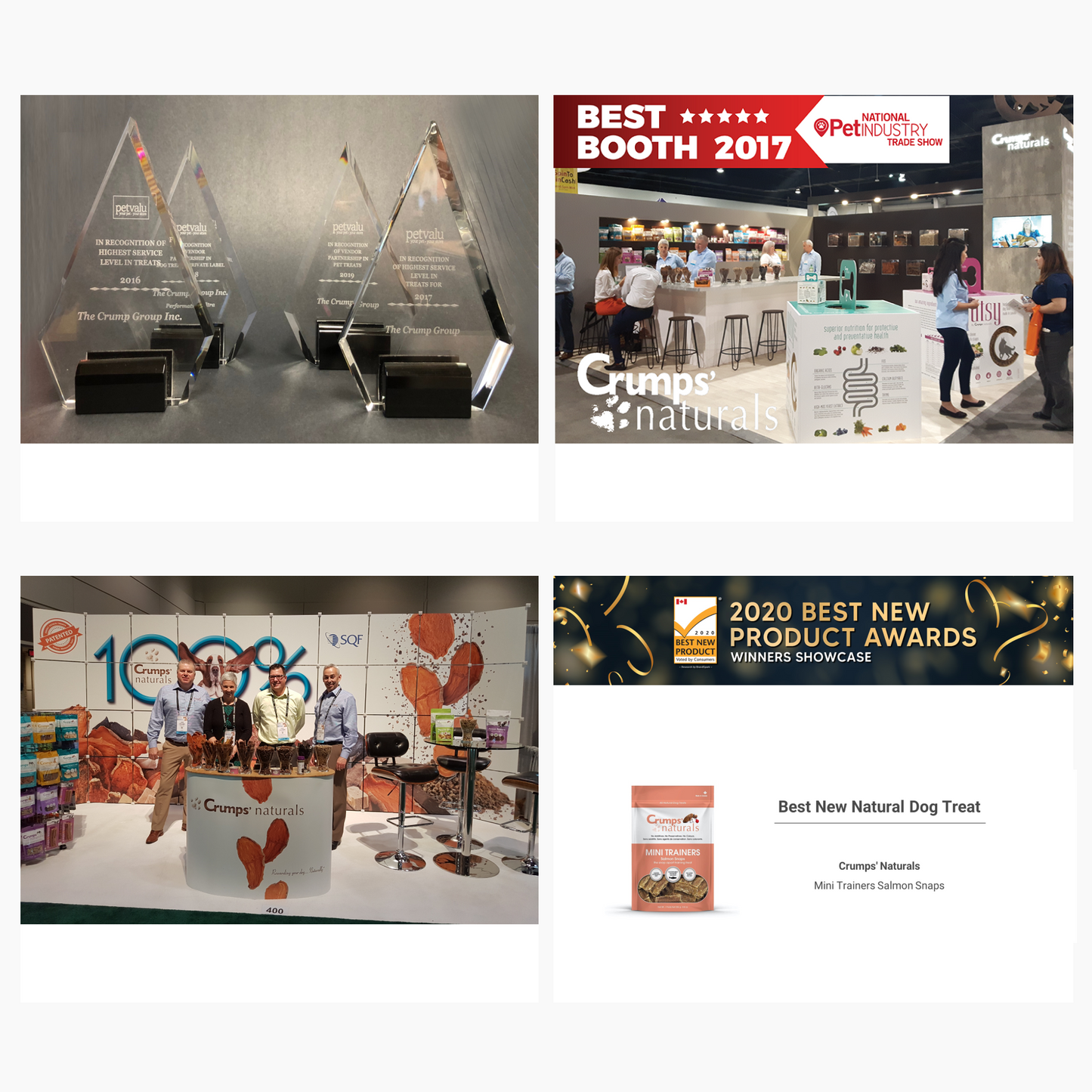 Crumps' Naturals is recognized for several awards: 2016-2019
Around customer service, innovative new products, best trade show booth etc.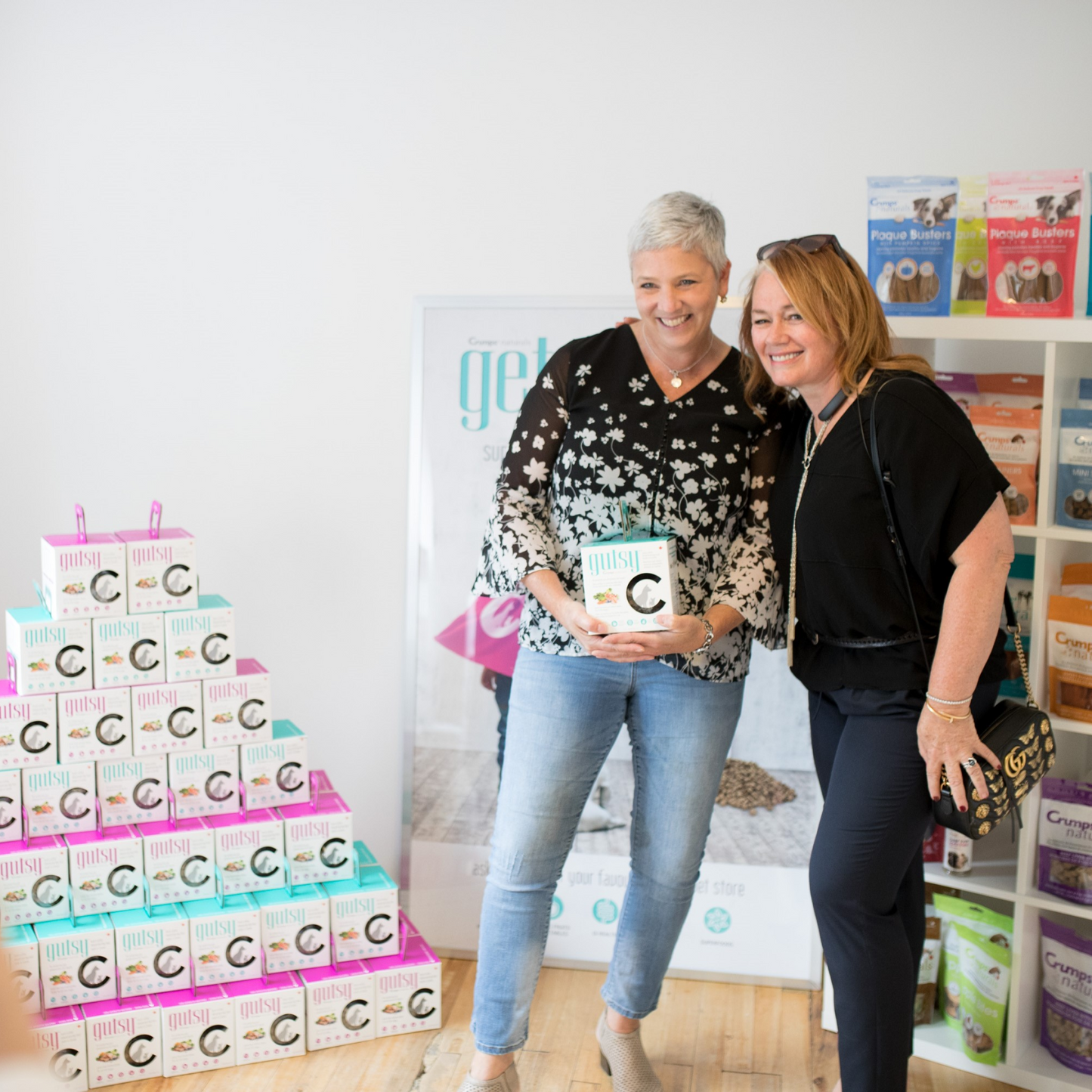 Fun Press 2018
Crumps' Naturals gets to meet some awesome Canadian celebrities as part of a gifting suite at the 2018 International Film Festival in Toronto.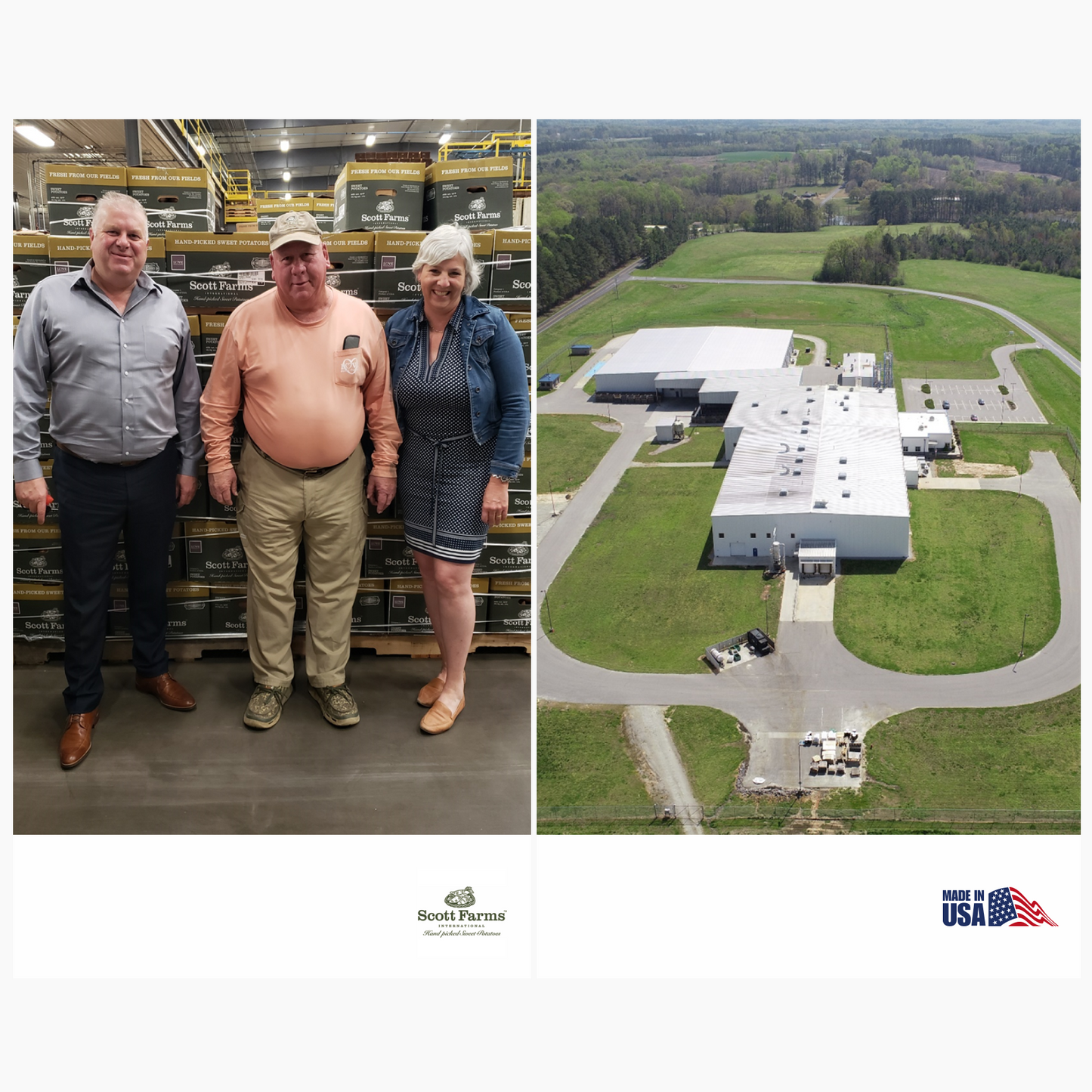 We move to a new, state of the art, facility in Mississauga, Ontario 2021
Left: Joe and Margot with Sunny Scott from Scott Farms, North Carolina, 2021.
Right: Production expands to a new facility to a new facility in North Carolina, close to our sweet potato farms, 2021-2022
Integrity Pledge
We will never compromise on doing what is best for your pet
Pure Ingredient
We are committed to develop treats that bring pets closer to their parents. (Ingredient promise)
Quality & Food Safety
We strive to set the standards of excellence for pets through healthy and food options. (Quality & Safety promise)
Sustainability-focused
We care about environment and have committed to a more sustainable packaging options by 2023.
Community-minded
To care our communities, we have been donating fresh sweet potatoes to Ontario Food Bank.